For those who have known me for years, it's no surprise that every once in a while I like to toss aside my usual fashion taste for a bit and like to unlatch my belts and trade them for loose fitting pieces, dip dye my monotone wardrobe into somewhat summery prints and trade my favorite black pants for flowy skirts. It's a very rare sight, but not impossible to imagine. After all, I live in a tropical island where the temperatures get kind of ridiculous sometimes and although I am one for sticking to my personal style no matter the inclement conditions, I can't help but switch that up every once in a while. Enter one of my all time favorite boho-chic designers: Anna Sui.
For s/s RTW 2012, she gifted us with an inspiring flashback via Puerto Rican fashion illustrator
Antonio López
(proud to say he's from Utuado, Puerto Rico, same place my grandmother is from!) to the early 70's. What I adore about her designs is that no matter how much her prints and styling blast you to the past, her cutting and construction is relevant to any moment in time and any woman can wear them flatteringly. Crépe de chine and chiffon flowed freely. They're effortless pieces yet modern while maintaining a vintage quirk some designers try to achieve but fail to do so as swimmingly as Sui does. Her pieces can be easily styled and it's a look that can carry on for years and years. I mean, you can get an Anna Sui piece from five years ago ans it'll still be as relevant as the next season.
As you all may have read before on my Pucci Skitch post, I'm not huge on prints but there's something about Anna's prints that always warm my heart. Whether it be little hearts or bold paisleys, her prints are some of my few faves. Also, her accessorizing is sweet. Turbans for summer? YES! What more summery, chic and fabulous than that? Sandals with socks? Well, maybe I'll skip on that but it's definitely a style that a lot of girls can carry if done correctly. It's all brightly spirited. I know that whenever the summer bug hits me, I'll always reach out to Sui for inspiration!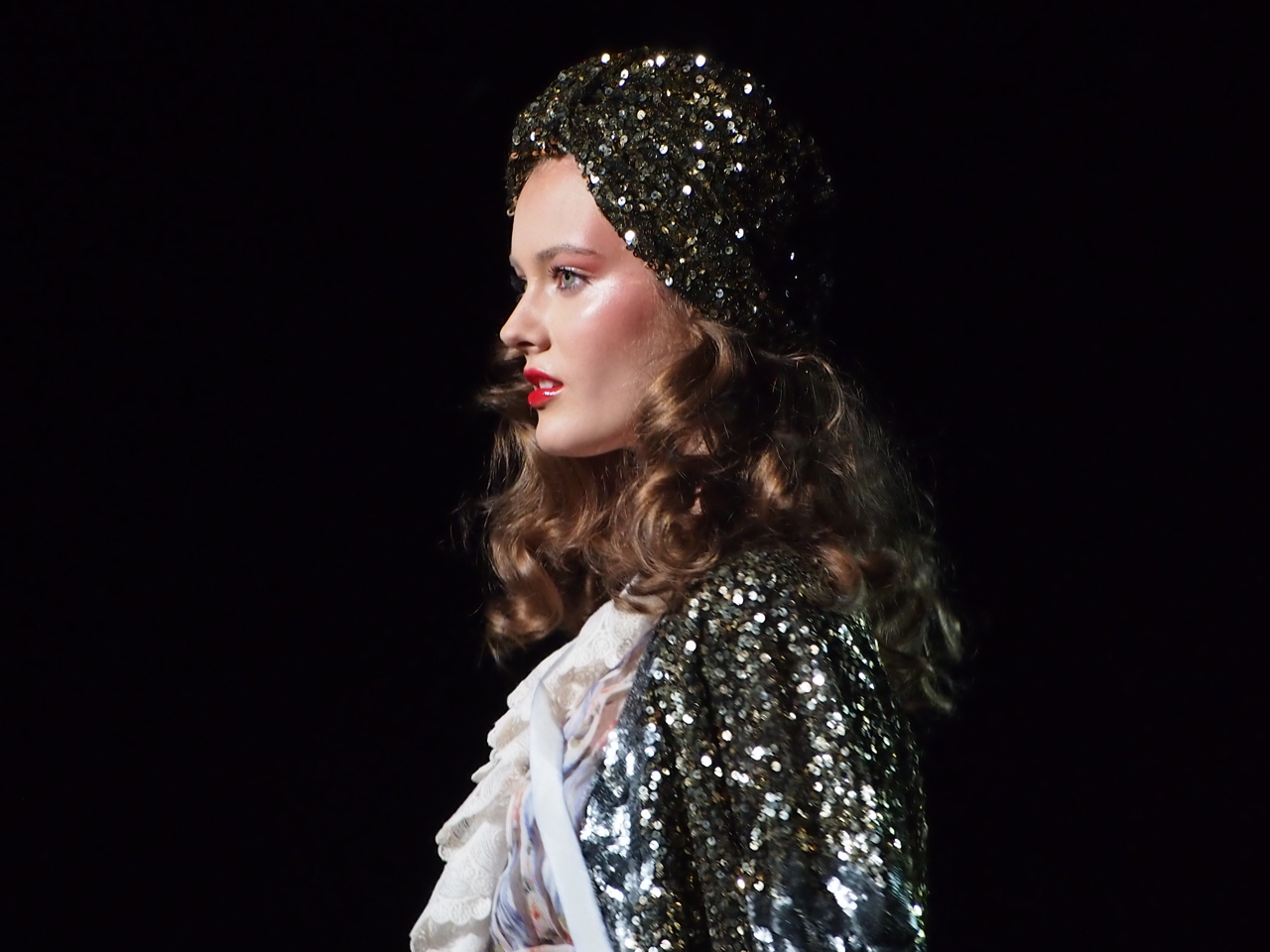 Style.com,
Models.com,
http://wewastetime.wordpress.com/2011/11/28/antonio-lopez/